BRANDING — PACKAGING — PRINTED MATTER — WEBSITE
SUMMARY

Carta is a perfume experience rooted in unique locations on Earth and their ecologies.

The brand identity was inspired by cartography, reverence for nature, and relics of moments and places. The premiere scent, Moena 12|69, was released in a limited edition of 300 bottles and features a signature oil, Moena Alcanfor.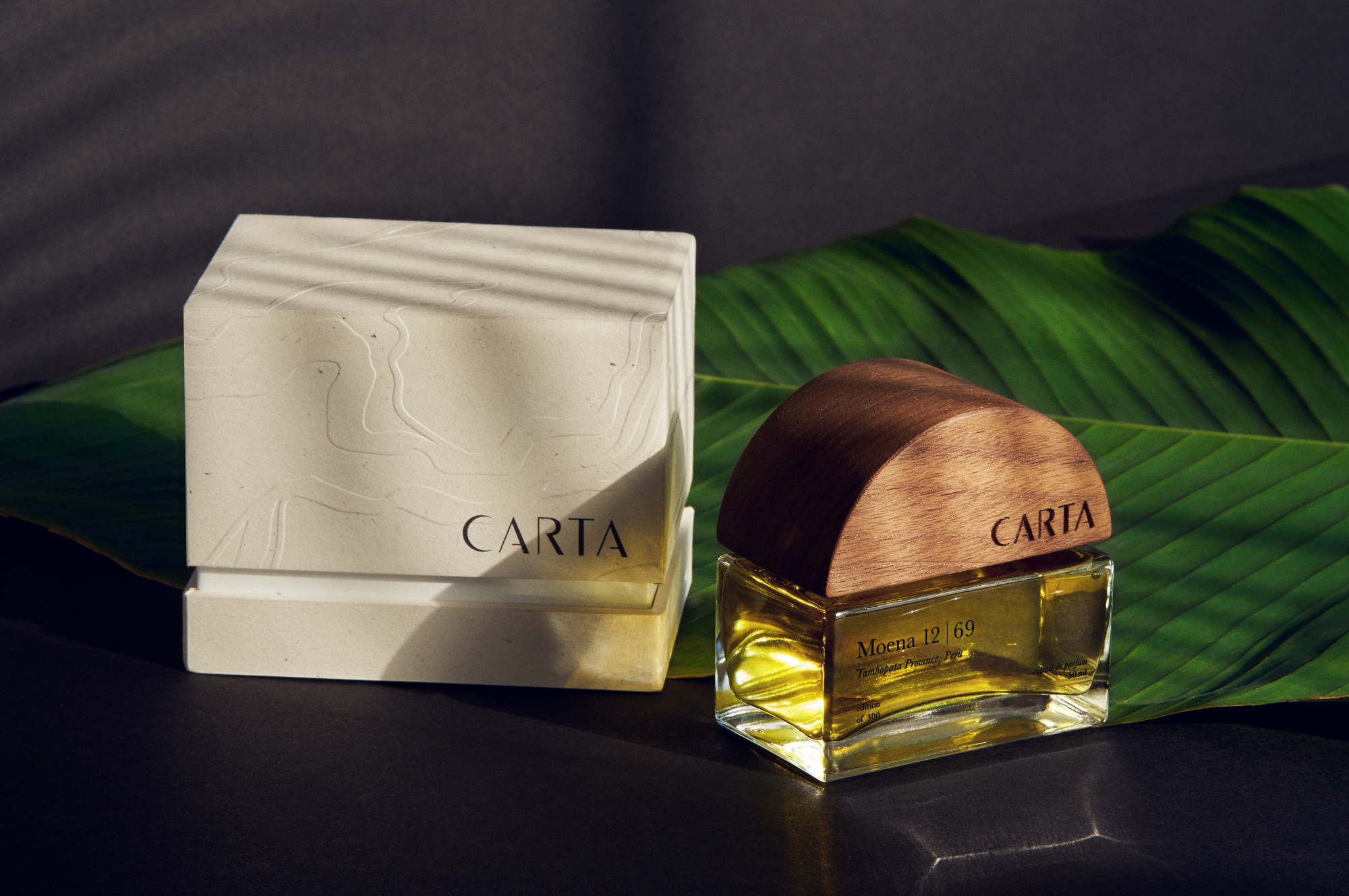 The design of Moena 12|69—bottle, box, and accompanying collateral—had to be fittingly special. In partnership with Erica Sanchez, patterns, colors, and textures were developed and derived from the region's landscape, such as the snaking turns of the Tambopata River, rendered in blind emboss on recycled paper.
CREDIT Packaging with: Erica Sanchez,
Copy: Dana Covit