BRANDING — PACKAGING — ILLUSTRATION — PRINTED MATTER
SUMMARY Baloo is a sparkling water infused with happy-inducing, mood-boosting bubbles. A first-of-its-kind sparkling water made with nootropics like 5-HTP, adaptogens, and vitamins.
AGENCY — Crosby Projects

Concentric circles in the logotype vary in size - just like bubbles fizzing up - while a poppy, primary color palette encapsulates a brand identity system as poppy as the carbonation itself.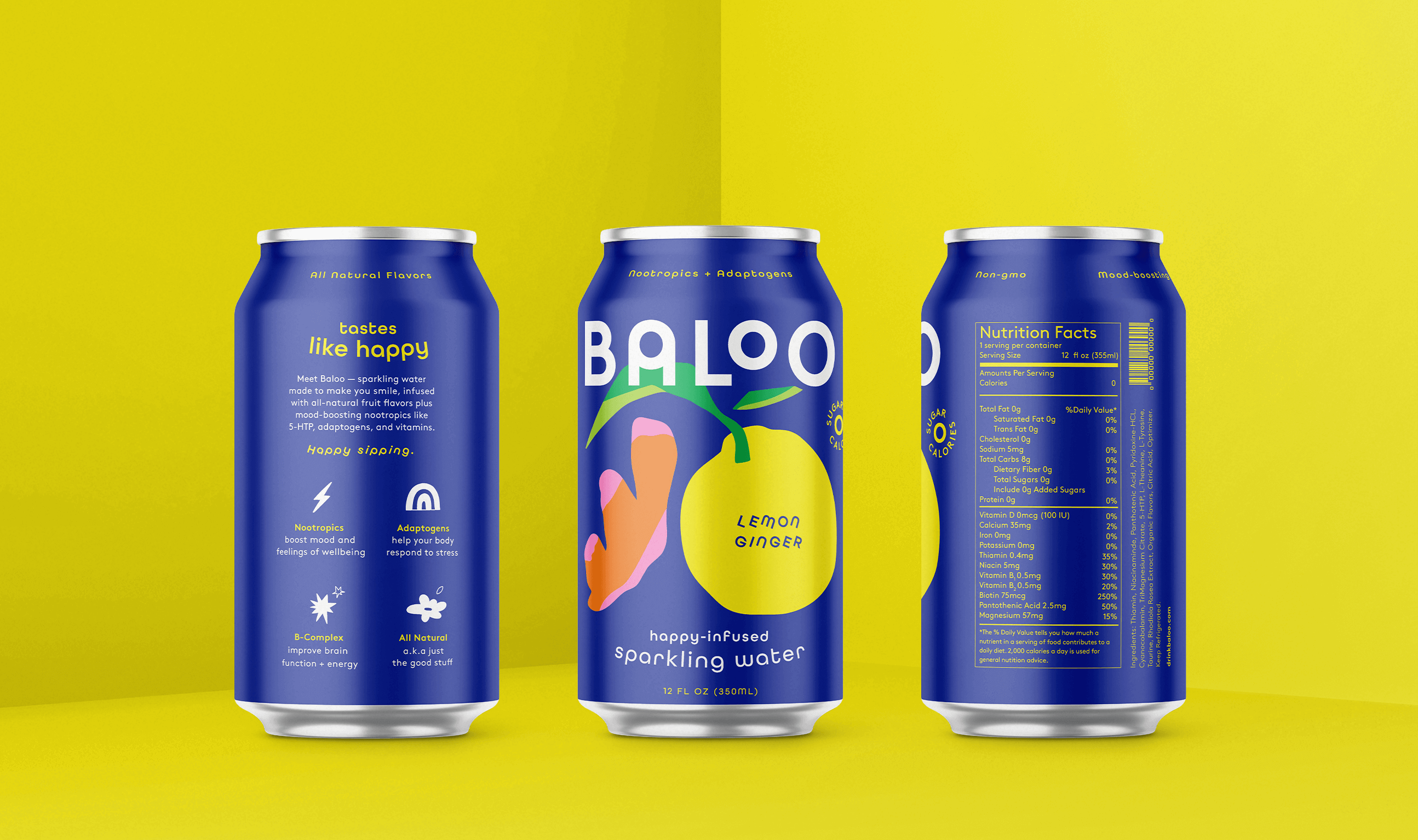 Illustrations for Baloo captures a youthful spirit, paying homage to summer camp art projects and the happy-go-lucky euphoria we all knew as kids. The result is whimsical and joyful, leaving you with a lasting impression of "happy bubbles" even after you've finished your drink.


CREDIT Designer: Nadia Izazi,
Copy: Dana Covit,
Strategy: Julie Zuk